Sort by: Recommended From the cheapest From the most expensive From the latest
It is on offer 2 products - filter the results exactly according to your requirements.
We are showing 1-2 from 2 products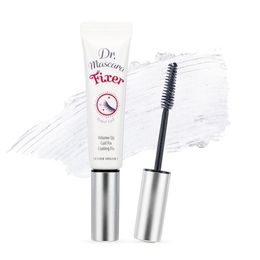 A long-lasting, smudge-proof mascara fixer with a caring effect.
In stock
Eyelash curler for curling and lifting eyelashes.
In stock
Amplify the performance of your mascara with our collection of Korean mascara fixers. Acting as a primer, our mascara fixers not only enhance the effect of your mascara but also ensure its longevity. Whether you're seeking a waterproof fixer to endure tears or humidity, a volumizing base to add fullness, or a lengthening primer for that extra bit of drama, we've got you covered. Our products come from acclaimed Korean brands like Etude House, Innisfree, TonyMoly, Missha, and Dr. Mascara Fixer, ensuring you achieve spectacular, long-lasting lash looks.