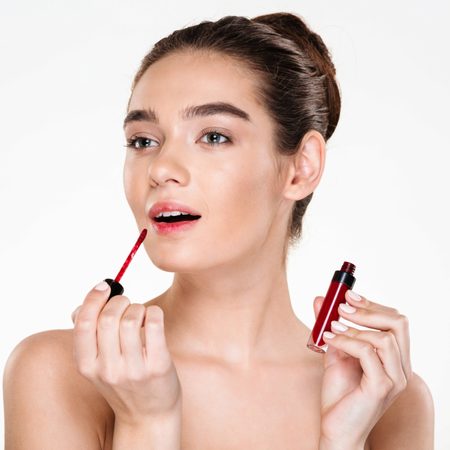 What are Tints and why are they so popular?
BB-cream.cz 23. 09. 2023 Blog
What are tints?
In the beauty world, trends are constantly on the move, but some products remain popular across eras. One of these stalwarts is "tint." This beauty product offers long-lasting color and a natural effect on lips, cheeks, and eyes. So why are tints still at the peak of popularity? Let's take a closer look at this phenomenon.
Tints: what are they?
Tints are lightweight beauty products that add long-lasting color to the skin. The most popular are lip and cheek tints. Their lightweight texture allows them to gradually seep into the skin, creating a natural and long-lasting effect.
Long-lasting colour
One of the main advantages of tints is their ability to provide long-lasting colour. Unlike traditional lipsticks and blushes, which can smudge or fade throughout the day, the colour of tints stays in place for much longer. This is ideal for those who prefer minimalism and don't want to spend time touching up their makeup.
A natural look
Tints have the ability to create a natural and fresh look. Because they seep into the skin, they create an effect as if the color is coming directly from within. This means there is no need to worry about makeup looking too artificial.
Versatility
Tints are incredibly versatile. You can use them on lips, cheeks and eyes, which means they can serve as a multitasking product. For example, lip & cheek tints can be used on both lips and cheeks, creating a harmonious and cohesive look.
Lightweight texture
One of the reasons why tints have become so popular is their lightweight texture. This feature means that you don't feel any heaviness or greasiness on your skin. This is especially good for those who prefer a natural feel on their skin.
Inspiration from K-Beauty and natural makeup
The trend for tints was inspired by Korean cosmetics (K-Beauty), which emphasized naturalness and a healthy, youthful look. Tints have become part of this approach to makeup that emphasizes naturalness and minimalism.
In today's fast-paced world where many of us are looking for effective ways to stay well-groomed, tinty is the ideal solution. The long-lasting color, natural look and versatility make these products a beauty all-rounder. Whether it's for lips, cheeks or eyes, tinty continues to remain at the top of the popularity chart thanks to its ability to offer a simple and elegant look that remains durable throughout the day.